Here's our handpicked list of the best CAD, 3D Printing, and CNC products to take your skills and projects to the next level. We've done the hard work for you, narrowing this list down to the top products and companies.
We've listed a budget, performance, and professional options for many of the recommendations. This will help you better understand the price point and skill level or expected usage of each product.
Note that we do not list the price because those often fluctuate more than we're able to update this page. Click the 'Check Price' link to view the external product page, including product details and price.
You can also find many of our 3D printing and woodworking product recommendations on our Amazon storefront.
Note: We earn a small commission when you buy some of these products. We only recommend products we've used that exemplify stellar quality and support. We hope you find this helpful!
Computer Mouse for CAD
Having a computer mouse is critical in navigating any CAD package – Fusion 360 is no exception. We highly recommend not using a trackpad or mouse alternative. A mouse will give you greater precision, especially when working with sketch constraints, dimensions, and other details of CAD.
---
3D Printers
First, check out Kevin's write-up on choosing a 3D printer for hobbyists. It takes a different approach than most websites do while going into more detail to considerations when shopping for a 3D printer. Some of those printers are listed below, but you'll also find a few other recommendations.
FFF 3D Printers for Hobbyists and Prosumers
SLA 3D Printers for Hobbyists and Prosumers
---
3D Scanning
Learn more about 3D scanning with our guide using Photogrammetry with a smartphone.
---
3D Printer Filament
Choosing a 3D Printer filament can be tricky. There are many variables involved, including the type of material, your 3D Printer, preferences, color choices, and more.
Below you will find 3 of our favorite filament brands, including some bundles (that save you some money). We recommend you give these brands a try and test them on your 3D Printer. Remember to read all instructions as some filaments require increased temperatures.
---
CNC Machines
CNC machines are seeing tremendous growth amongst the hobbyist sector – thanks in part to easy access to 3D Modeling and CAM software.
Purchasing a CNC machine is often a big purchase and one that you should think critically about. A good starting point is determining your standard projects, which will help determine the minimum bed size. From there, you can determine how often you'll use the machine.
We recommend getting the performance machine if you plan to use it in a commercial setting. If you're a hobbyist looking to cut small projects a few times a week, then the budget object is a great place to get your 'feet wet' in the world of CNC machines.
---
Vacuum Forming Machines
Vacuum forming machines can be an integral part of the prototyping or small-production process. Traditionally, vacuum forming machines were only available to commercial manufacturers or those with large budgets.
Mayku is a company located in London that's making vacuum forming accessible to everyday Makers, Entrepreneurs, and business owners. We're a proud owner of their machines and recommend them for anyone looking to get started in vacuum forming.
---
Calipers
A caliper is a device used to measure the dimensions of an object. Most calipers display measurements with a ruler, a dial, a digital display – or a combination of the three.
Having a trusty pair of calipers handy will help your 3D Printing and Woodworking endeavors. Whether you're reverse engineering a part to 3D Print or finalizing a detailed furniture piece, you'll find caliper to be an invaluable addition to your toolkit.
Finding the right caliper can be tricky because the price points vary tremendously. We recommend having a budget caliper over no caliper. However, a caliper is one tool you should spend money on. Cheap calipers often break or read incorrect measurements. A professional caliper will last your lifetime if you take care of it. Consider getting a stainless steel caliper over an all-plastic one.
---
Computers for Fusion 360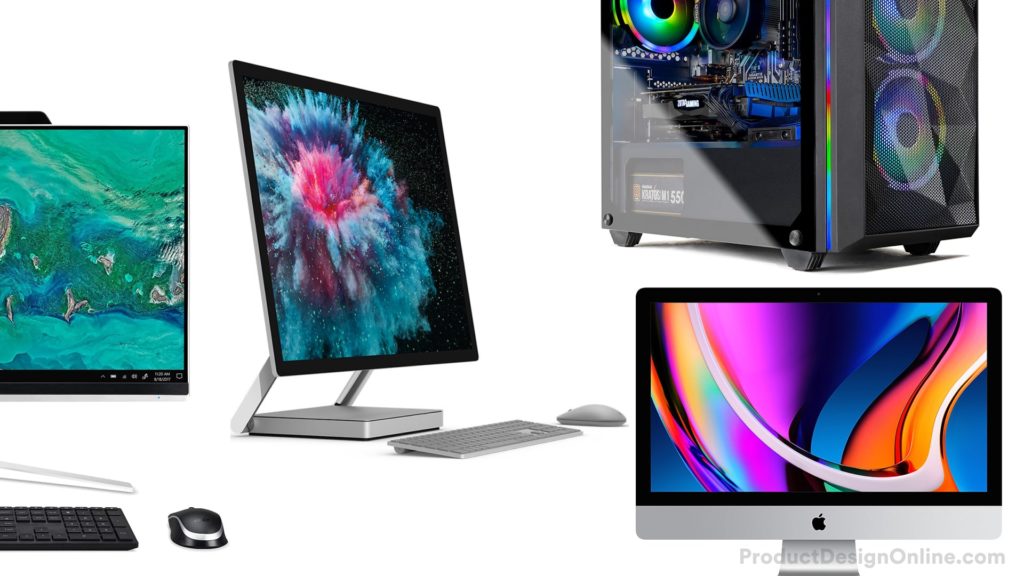 Deciding on a new computer is not an easy task, and there are many things to consider. To start, make sure the computer meets the minimum specifications to run Fusion 360.
Remember, Fusion 360 does work on Windows and Mac operating systems, so you have plenty of options. If Fusion 360 is the most resource-intense piece of software you'll be using, then you can stick to a lower-end computer. However, if you plan to do video editing or things in addition to 3D modeling, you'll want to get a machine with additional RAM and storage capacity.
Below you will find some of our recommendations for computers. However, note that each person has their own unique needs, and computers are hard to recommend. We encourage you to do your due diligence and make sure you're getting the best machine for you.
---
Gear Used for Tutorials
We get a lot of questions about the gear we use to produce our high-quality tutorials. Below you will find some of the products that we've used over the last two years.
We're always experimenting with new gear and will update this when a product aligns with our expectations and quality standards.
Software
Camera Equipment
Microphones for Voice Overs
---
Software Tools
3D Printing related Tools