Main Content
Learn Autodesk Fusion 360 Today!
Here's why Product Design Online is the most popular place to learn Fusion 360.
200+ Video Lessons
Concise, step-by-step, bite-sized video lessons ensuring you make real progress, starting today!
Members-Only Community
Learning can be lonely. Get access to our private community spaces and connect with others learning Fusion 360.
Masterclass Track
Learning Fusion 360 for Woodworking? Take our Masterclass and go from beginner to proficient in no time.
Answers to Your Questions
Ask your questions in our members-only forum, and get expert answers from our Fusion 360 instructors.
Handouts and Quizzes
Cement your knowledge with quizzes and downloadable resources, including industry terminology.
Closed Captions
100% of our tutorial videos include closed captions, making it easier for you to follow along.
Don't just take our word for it – Students love us!
This course (Masterclass) was very thorough. Going step-by-step through each technique and tool. For me, sometimes it felt like we were going a bit too slow through some of the techniques. But I could see how other people would really benefit from the more methodical approach here. But slow or not, I absolutely came away with a full knowledge of how to use Fusion 360 in my woodworking projects. I'll definitely recommend this course to anyone interested in learning Fusion 360! Douglas Waite | May, 2022
There is not enough positive things to say about this course and Kevin!! He goes above and beyond the scope of this course to help his students!!! The most important thing, in my experience that makes an exceptional course and a good teacher is the ability to ask for help in the forums and answer problems you may have. I have taken so many courses where you pay for the course and then the educator doesn't even respond to any of your questions and your left on you own to solving them. This takes copious amounts of time, frustration and ultimately loosing interest and never ever finishing a course and learning anything. I never thought I'd be able to learn this program. Fusion is not the easiest CAD software to learn but when you taught by a genius and do the work and have feedback then everything is possible!!! Joey
I was self taught on Autocad 2D and never knew how to make parametric models or 3D models. This class will allow me to speed up my workflow, as changing dimensions should be much faster than having to redraw everything. The ability to model in 3D should also prevent errors and allow me to show designs to clients before ever cutting a board. Kevin's lessons are information, and the discussions help fill in any issues I was having. He also responded very quickly to any issues I was having. Mark Skidmore | May, 2022

Ready to master Fusion 360?
Join today and get unlimited access to our entire library of on-demand Fusion 360 courses.
Lifetime Access
For lifelong learners dedicated to using Fusion 360's full potential.
Lifetime Unlimited Access!
Members-Only Help Forum
Members-Only Community
ALL Video Tutorials
1 Masterclass + 11 Courses
+ ALL Future Courses!
Priority Instructor Support
Price:
$699
$

399
Annual Access
For learners serious about using Fusion 360 and finishing projects.
12 Months of Unlimited Access
Members-Only Help Forum
Members-Only Community
200+ Video Tutorials
1 Masterclass + 11 Courses
+ Courses added this year
Price:
$349/yr.
$

249

/yr.
Classroom Pass
For High Schools, Universities, and Businesses with 20+ learners.
Everything from Lifetime, plus...
Custom Purchase Orders & Receipts
Bulk Account Creation
Volume Discount
Price:
$699
Created for you
Need to preview our courses? View Course Catalog
*At checkout, taxes will be calculated based on the zipcode you provide, as required by law.
Your Satisfaction is 100% Guaranteed!
Try the PDO Academy for up to 7 days. If you don't like it, cancel, and we'll refund every penny.
With step-by-step tutorials, quizzes, discussions, and a growing community - my lessons have helped thousands of people become equipped with the knowledge to create their own designs in Fusion 360.
I am confident you will love the tutorial lessons and find the PDO Academy to be a valuable investment in yourself. That's why I invite you to try for up to 7 days. If you don't learn Fusion 360 as you had hoped, easily cancel your subscription and reach out for a complete refund.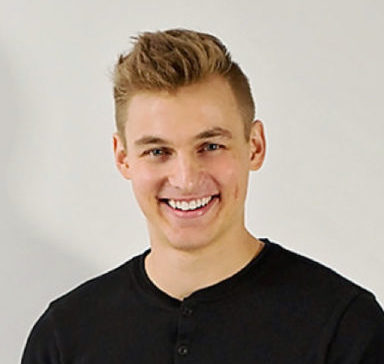 Dedicated to your learning,
Kevin Kennedy